Please see image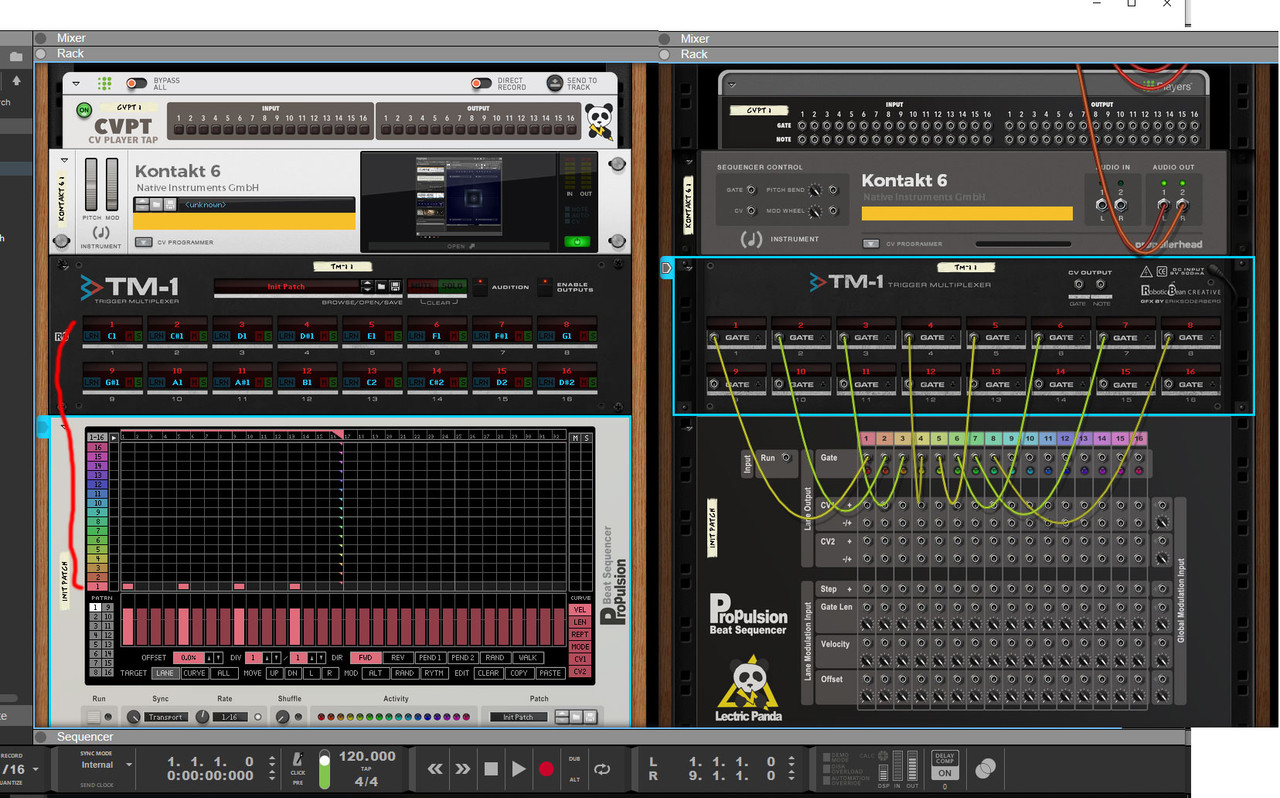 I am trying to do something but every time i end up scratching my head. I am sure this can be done possibly with splitt module or something.
Here is what i am trying to do.
I want (for example) to reconfigure ( possibly with TM-1 Trigger Multiplexer) which note is Propulsion track 1 sending. As you can see in my screenshot it's sending C1 at the moment. Ok Propulsion by default is sending C1 but ignore that. I can manually remap and define note which is sent in TM-1
So basically now it's sending C1 but let's pretend that i want it to send C2 (just for this example). Is this possible to do somehow?
I get it i can connect Propulsion and TM-1 and then from TM-1 to Kontakt or any instrument i get that - that's working and i can change notes then. But since i would like to use CV Player Tap i can't grasp how can i keep Propulsion and TM-1 note remapping but at the same time to use CV Player Tap.
I want to use CV Player Tap so i could easily send Propulsion notes to track (send pattern to track) and i could certainly just connect Propulsion to CV Player Tap directly but then i am loosing Note remapping.
Anyone please help with your advice

(yes i do have PH Drum sequencer but i am finding Propulsion much more advanced and better - for me anyway)