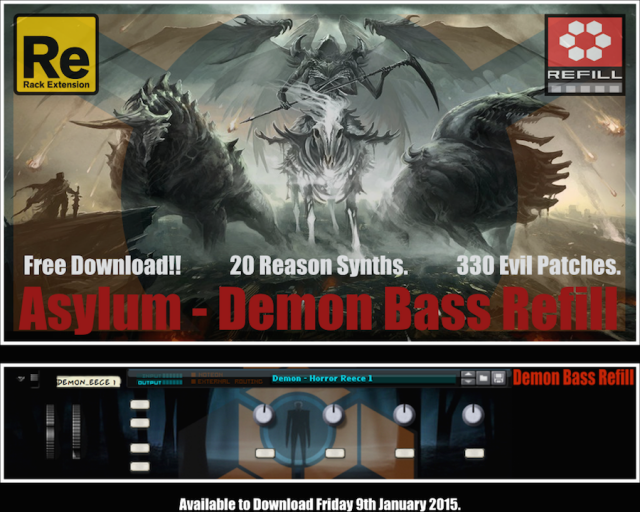 OK.....Big Release time
!!  
The Download links are now ACTIVE and i have included the option of downloading the Refill in (Packed) and (Unpacked) 
format.  
The Unpacked version has been packed into a .Rar file so if you use P.C, please use WinRar to unpack it and if you use Mac,
just double click it and it should pop up on your desktop all ready for you to add, edit and delete to your hearts content.
Disclaimer.
Remember, these patches were made to smash down walls, burst ear drums and could potentially blind you so please take care and hold someones hand while demoing the presets.  
Antidote
Dr Rex
Ivoks
KHs One
Kong,
Malstrom
Mono Poly
NN-XT
Parsec
PolySix
Predator
PunchBD
PX7
Quad
ReDominator,
Revival Drawbar
Sub Boom Bass
Subtractor,
Thor
Viking
+ WAV's.  
330 Drum & Bass/Neurofunk Patches in total.
Download Link + Sound Demo's Below.

http://drumandbassasylum.com/demon-bass-refill