Hi Folks,
Coming soon: Maia and Luna 1.6!
What's new?
- the "oscillator select" pop-up buttons now support submenus for the easier navigation.
Click & Shift button displays the previous complete list.
- You can copy parameters between Synth A and Synth B.
Btw, the updates will be free. If you don't already have these beauties, they are available for a limited time at discounted price.
When?
Both synthesizers are in the stress testing chamber now, we (just like probably you) are waiting for the result. Reason Studios promised they will do the test before the end of this week.
Fingers crossed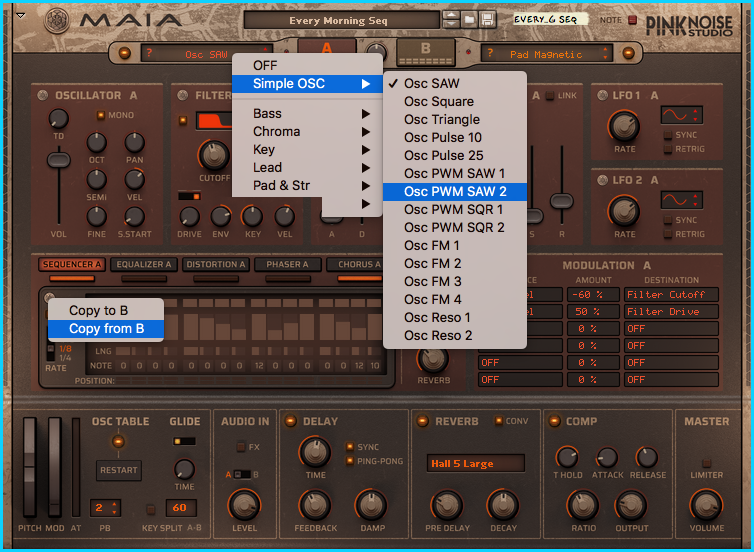 Cheers,
Andras