I was always toying with this idea and now i made mockup in photoshop. What do i know this may be a lot of time to do but it seems trivial for me (on the surface).
1.
Basically i always wanted some better visual aid for laying don for the floor notes in the grid and sometimes its confusing because visually you can't say on small monitor you have to count (numbers are also tiny). Sure we have a bit lighter vertical line after every eight note grid but sometimes it's really hard to see it. Something like this possibly? I used Propulsion velocity color for it.
This could be done possibly like a switch on the back? So if someone want it it's there if not it's all old Propulsion.
See image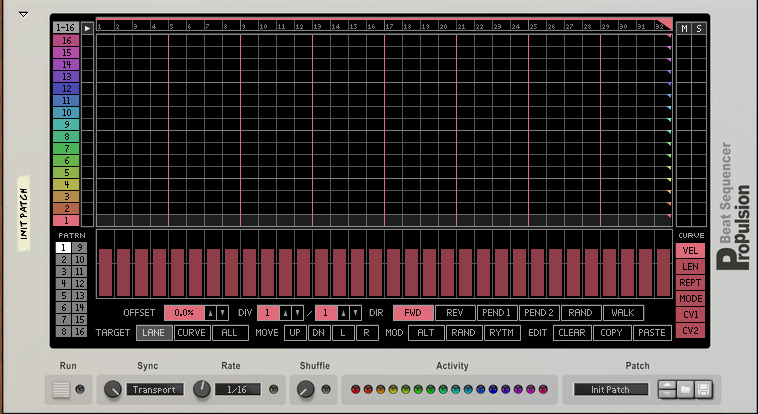 Note i am not whining i am perfectly satisfied with device. Just asking.