I'm looking for an IR pedal for reverb. I had my eye on the TC Electronic "Impulse IR Loader", as the form factor seems perfect and it's simple, but it doesn't meet my needs.
https://www.tcelectronic.com/product.ht ... Code=P0EBH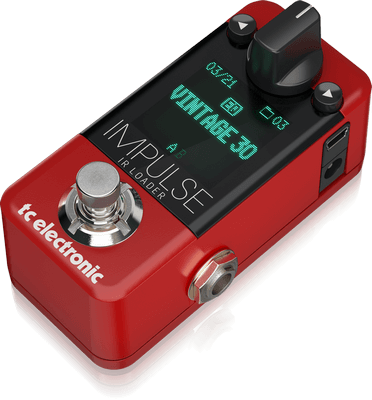 The TC Electronic pedal only supports IRs of lengths up to 200ms. So it's better for cabs (its intended purpose) and not so much for reverbs, aside from small rooms. And it looks like the knob on it is for Output and not Mix... Otherwise, I really like the simple concept and straight forward approach (and the price).
I saw this one by Tasty Chips, which is a little more than I need (depending on what I can prepare in software, I only need a mix knob).
https://www.tastychips.nl/product/integral/ But anyways, figured I'd see if anybody here has any recommendations. Anything out there similar to the simple TC Electronic pedal that is more geared towards reverbs? It just needs to handle longer IRs and have a mix knob. I might also send an email to them to suggest a pedal like that